Catherine Shenoy
---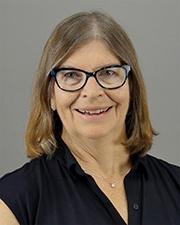 Biography
—
Catherine Shenoy is the former director of the Center for Business Analytics Research and of the MBA programs in the School of Business. She served on the faculty since 1993 teaching Finance, Accounting and Statistics. She taught the Applied Portfolio Management student managed portfolio class from 2001-2017. Her teaching interests are in the areas of investments, corporate finance, statistics and decision analysis.
Her research interests are in the areas of corporate governance and investment analysis using artificial intelligence techniques. She has published articles on executive stock options, the information content of finance decisions, portfolio analysis using AI techniques, and cash flow forecasting. Her articles have appeared in Financial Management, Journal of Corporate Finance, Journal of Applied Finance, and others.
Shenoy served as a Foreign Service Officer for the U.S. Department of State. She was posted in Washington, D.C. and Tunis, Tunisia. She also served as a senior research assistant for the Krider-Redwood Economic Development Report while she was employed at the Institute for Public Policy and Business Research from 1984 to 1988.
She has three children – Nicholas, Sushila and Chandra. Nicholas lives and owns his own business in Topeka. He has 3 children; Sushila is Research Scientist in computational genomics at Cornell University in New York, NY; and Chandra is a physician at the Mayo Clinic in Rochester, MN.
Shenoy's husband, Prakash, is also a faculty member of the KU School of Business. She serves on several community not-for-profit boards. She enjoys reading science fiction, running, golf, yoga and weight-lifting.
Education
—
Ph.D. in Finance, University of Kansas
MBA, University of Kansas
B.S. in Accounting, University of Kansas