David Ogden
---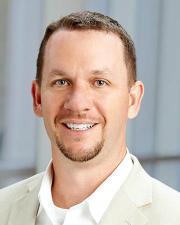 Marketing and Business Law academic area
Contact Info
Capitol Federal Hall, Room 3128
Lawrence

---
Biography
—
David Ogden has more than 25 years of experience in statistical analysis, predictive modeling, and data mining. His business experience has spanned operations and financial analysis, database marketing, network performance, and corporate investment strategy; with a specialization in Customer Lifetime Value methodology.
Ogden has designed and implemented solutions in a diverse range of industries including retail (traditional and online), telecom, health sciences, oil and gas, nonprofit, satellite television, insurance, and financial services. His analytical solutions assist customers with business challenges focusing on a variety of machine learning applications, including: early warning systems, strategic cost and revenue management, long-range economic modeling, process improvements, marketing optimization, scenario analysis, and demand forecasting.
Prior to his consulting and corporate experience, he taught college mathematics and statistics. Before his university life, Ogden managed a bakery. His experience at the bakery taught him the value of customer satisfaction and the need for a dedicated team focused on a single vision.
Ogden's teaching experience has honed his skills in turning the most complex problems into understandable solutions. His experience as a consultant of advanced analytics has helped many businesses to harness the power of data-driven decision making.
Ogden loves to say, "That's enough on the problem. Let's talk about the solution."
Education
—
M.S. in Mathematics and Statistics, Wichita State University
B.S. in Mathematics and Statistics, Wichita State University