David Patrick
---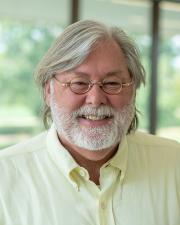 Management and Entrepreneurship academic area
Contact Info
Capitol Federal Hall
Lawrence

---
Biography
—
Dave Patrick brings 30 years of marketing and sales experience to KU, including leadership positions at Procter & Gamble, Leo Burnett, Interpublic, and J Walter Thompson leading high-performance brand teams.
Leadership brands where Patrick has made an impact include McDonald's, Procter & Gamble, Leo Burnett, Kraft, General Motors, Miller Lite, JWT, Sprint, Kellogg, Kroger, LG Electronics, Citgo, ToysRUs, Applebee's, Payless, Burger King, Interpublic, KFC, Ace Hardware, and Bridgestone-Firestone.
He also has held chief marketing officer positions for two regional retailers, Beauty Brands and Westlake Ace Hardware, and chief operating officer for Two West, a Kansas City ad agency.
As an entrepreneur, Patrick has built four successful companies and is launching his fifth: High Performance Marketing Boot Camps.
He is president of WizeWebz, a marketing and technology consulting firm. Through High Performance Retail Marketing Group, Patrick partners with CEOs and executive teams to improve their marketing effectiveness. 
He has an MBA from UMKC and currently teaches entrepreneurship, marketing, and advanced brand strategies in the MBA programs at UMKC and KU.
Education
—
MBA, University of Missouri, Kansas City