Dennis F. Karney
---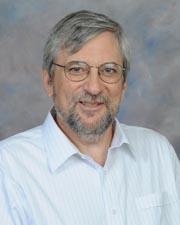 Management and Entrepreneurship academic area
Biography
—
During his career, Karney has lectured in France, China, Ukraine and Mexico. He spent the fall semester of 2005 in Ukraine as a Fulbright Scholar. He has lead 11 MBA study abroad courses to France, Germany and China, with 3 of those courses specifically focused on the automobile industry. For five years (2002-6), Karney served as the Associate Faculty Director of the KU Center for International Business Education and Research (KU-CIBER). In addition, Karney has developed and delivered over 260 days of executive education to executives in the USA and in China, and has assisted numerous regional and national organizations, both profit and non-profit, with their improvement efforts.
Education
—
Ph.D., University of Illinois at Urbana-Champaign
M.S., University of Illinois at Urbana-Champaign
B.S., University of Pittsburgh
Research
—
Professional & Grant Experience
• Serve as a subject matter expert on East-West cultural differences for the University of Foreign Military and Cultural Studies (UFMCS) at Fort Leavenworth (2011 – present).
• Center for International Business, Education and Research Associate Faculty Director (spring 2002-fall 2006), Co-PI of Title VI grant (fall 2002-summer 2006), and leader of several key curricular and outreach initiatives.
• Significant professional time in France, China, Ukraine & Germany. Developmental time in Russia, Czech Republic, Bulgaria & Turkey.
• Chief consultant to KU Med Center leadership team on improvement and change efforts on both medical campuses (1994-1998).
• Co-designed and delivered with three colleagues various 1-5 day management development classes focused on Total Quality Management. Over 200 seminar days delivered (1988-1996).
• Assisted numerous regional and national organizations in both manufacturing and services with improvement efforts. Designed customized improvement strategies for over a dozen organizations, serving as lead transformational consultant for six of them.
Teaching
—
Teaching interests:
International business
World class operations
Organizational change