James P. Guthrie
---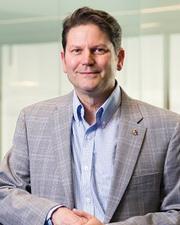 Management and Entrepreneurship academic area
Contact Info
Capitol Federal Hall, Room 3103
Lawrence

---
Biography
—
Jim Guthrie is a professor emeritus of the University of Kansas School of Business.
He joined the KU School of Business in 1988 as an assistant professor. Guthrie was promoted to full professor in 2002, and he was appointed associate dean of academic affairs for the business school in 2014. He served as interim dean of the KU School of Business from 2016 to 2017 and as associate dean of graduate programs from 2018 to 2020. As a professor, Guthrie has taught courses in the human resource management field at the doctoral, master's, undergraduate, and executive education levels. Guthrie has also been a visiting professor at the University of Limerick and Dublin City University in Ireland and the University of Waikato and the University of Auckland in New Zealand.
Before joining KU, Guthrie was a research assistant and an instructor at the University of Maryland. He earned a bachelor's degree in psychology and an MBA from the State University of New York at Buffalo and a doctorate in human resource management from the University of Maryland.
His research topics include human resource policies and practices and firm performance, employment instability, and reward systems. Guthrie is an author of more than 100 journal articles, proceedings and presentations that have been cited in many media outlets, including the Wall Street Journal and CNBC.com.
Education
—
Ph.D., University of Maryland
MBA, SUNY at Buffalo
B.A., SUNY at Buffalo