Renate R. Mai-Dalton
---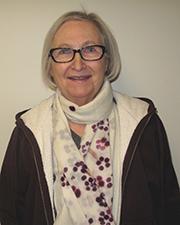 Management and Entrepreneurship academic area
Biography
—
Renate Mai-Dalton was born, raised and has worked in businesses in Berlin, Germany. In the U.S., she has obtained her Ph.D. in Industrial Organizational Psychology at the University of Washington in the area of leadership. At KU, she has taught Organizational Behavior, Organization Change and Development, Dimensions of International Management, and Management of Workforce Diversity at the graduate and undergraduate levels. She also has taught Study Abroad in Italy and Ghana.
Her research interests and publications are in the area of leadership, cultural diversity, and organization development. She has published in such journals as the Journal of Leadership and Organizational Studies, Leadership Quarterly, Group & Organization Studies, the Journal of Business Ethics, and the Journal of Applied Psychology.
She has served as the Director of Doctoral Programs in the KU School of Business and is the founder and former Executive Director of nine Multicultural Scholars Programs at the University of Kansas. Her teaching and service awards include the William T. Kemper Fellowship for Teaching Excellence, the Outstanding Mentor, Alumna, and Doctoral Students Awards, and the HOPE (Honoring Outstanding Progressive Educator) Award, an award presented by the University senior class to the outstanding educator. She was inducted into the University of Kansas Women's Hall of Fame.
She is the founder and former Executive Director of the KU Multicultural Scholars Programs (MSPs) and was the recipient of a 515k FIPSE grant from the Department of Education that evaluated the MSPs and successfully pilot-tested the programs at several Kansas Community Colleges.
She has consulted extensively with private and governmental agencies.
Education
—
Ph.D. in Industrial/Organizational Psychology, University of Washington
B.S. in Psychology, Southern Oregon University