Rob Szarka
---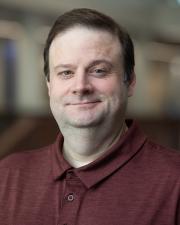 Assistant Teaching Professor, Brandmeyer Center for Applied Economics
Contact Info
Capitol Federal Hall
Lawrence

---
Education
—
Ph.D. in Economics, University of Connecticut
M.A. in Economics, University of Connecticut
B.A. in Economics, Eastern Connecticut State University
Research
—
The causes and consequences of regulation. The relationship between economic freedom and civil liberties.
Research interests:
Regulation
Economics of Organization
Economics Education
Teaching
—
The role of prices and profits in guiding entrepreneurs to coordinate economic activity, bear risk, and innovate.
Teaching interests:
Microeconomics
Managerial Economics
Entrepreneurship
Selected Publications
—
Harmon, O. R., & Szarka, R. (2018). Using Google Drawings to Create Homework Exercises [Journal Articles]. Journal of Economics Teaching, 2(2), 68–78.
Szarka, R. (2016). The Effect of Economic Freedom on Civil Liberties in the Short Run: Physical Integrity Rights (2000–2011) [Journal Articles]. Journal of Private Enterprise, 31(3), 21–35.
Bowles, S., Gintis, H., & Szarka, R. (2004). Escalating Differences and Elusive 'Skills': Cognitive Abilities and the Explanation of Inequality [Book Chapters]. In M. Henry (Ed.), Race, Poverty, and Domestic Policy (pp. 431–438). Yale University Press.