'Amplification' of other people's ideas bolsters one's own status, KU research finds
---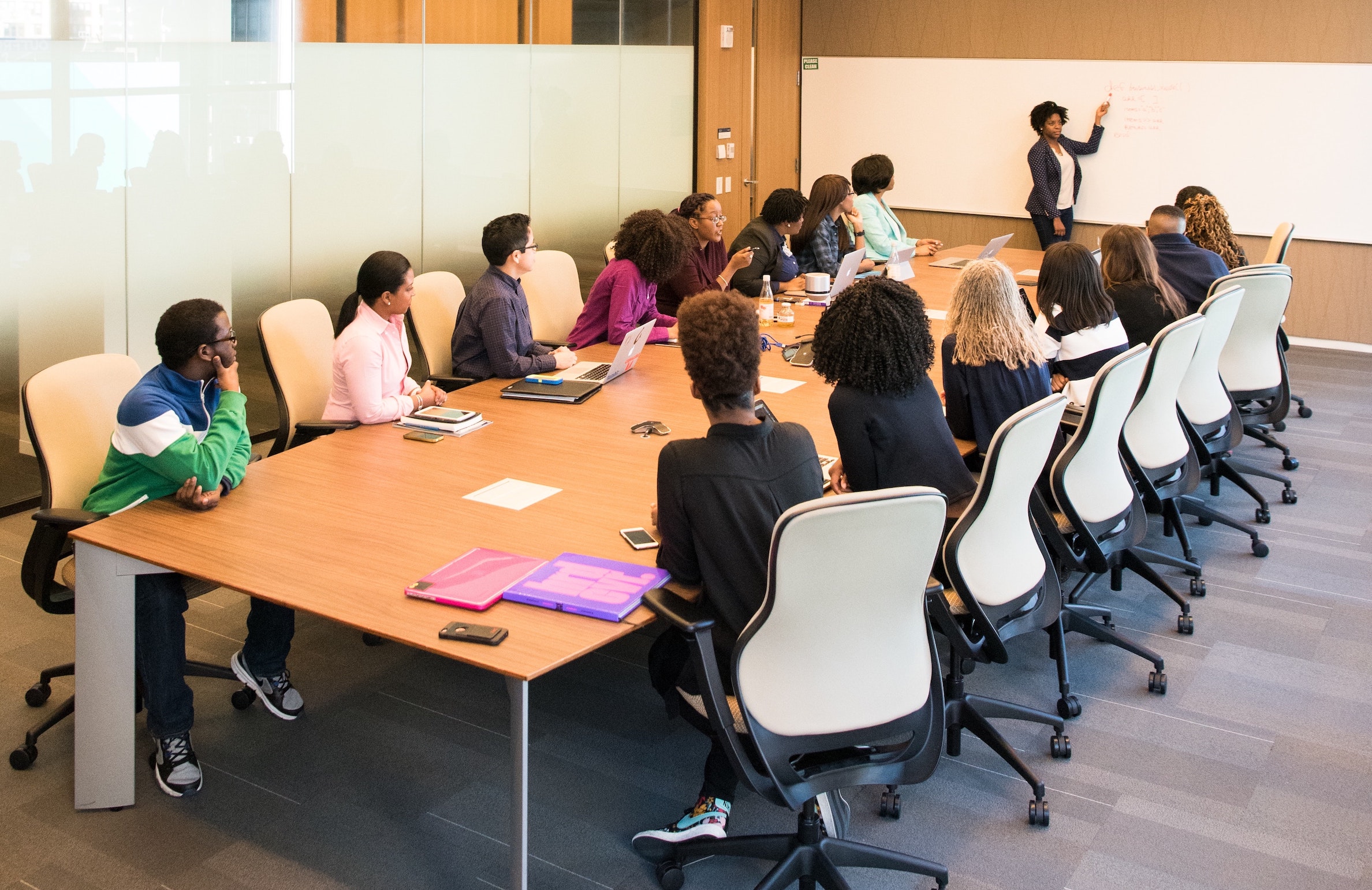 LAWRENCE — After receiver Nate Meikle caught a dozen passes in the 2005 Las Vegas Bowl as a member of the BYU Cougars, he couldn't help but notice how good it felt to be acknowledged for his contributions.
"In football, when somebody makes a great play or scores a touchdown, it's usually 10 other teammates who celebrate and acknowledge that person's contribution. That's a fun culture to be a part of when your talents are appreciated," said Meikle, now an assistant professor of business at the University of Kansas.
"Athletics has a strong culture of 'amplification.'"
Now his research into this concept is captured in a new article titled "Amplifying Voice in Organizations." It reveals how employees can help peers get a status boost (while also raising their own status) by publicly endorsing another person's contribution. It appears in the latest issue of Academy of Management Journal.
Co-written by Kristin Bain, Rochester Institute of Technology; Tamar Kreps, University of Hawaii; and Elizabeth Tenney, University of Utah; the article explains amplification "could be explicit, such as praising the voicer's idea, or implicit, such as clarifying the idea or calling for it to be considered."
"In group meetings or organizational meetings, opportunities to speak up are frequently limited," said Meikle (pronounced Mick-uhl). "So people have a decision to make on whether they should use that time to shine a light on themselves, shine a light on somebody else or stay quiet. If people are feeling like they're not having the influence they deserve, they may only try to shine a light on themselves. But that can be a risky strategy because self-promotion is not always received well."
However, his research unexpectedly discovered that not only does amplification help the recipient, it benefits the amplifier.
"These limited moments that people have to talk in a group, they don't have to be so concerned about, 'If I shine a light on somebody else, is that going to come at a cost to me?' We found you could help somebody else and help yourself. It's not necessarily a zero-sum status competition," he said.
 
"Amplifying Voice in Organizations" was the result of three studies: two online experiments and a field study in an organization.
"What was really surprising to us about this research was how unobtrusive amplifying is," Meikle said.
"We worked on this project for roughly five years, and as group members, we would frequently amplify one another for several reasons. One, just because we've learned the value of the technique and it feels good to be amplified. But two, we would do it as a joke to see if other people recognized they'd been amplified. By and large, we didn't realize it. Even though we're studying amplification, even though we're in a meeting about amplification, we'd amplify one another and then have to point out that just happened."
The impetus for the study actually came from a 2016 Washington Post article titled "White House women want to be in the room where it happens." It discussed female Obama staffers who weren't having the influence they thought they deserved, so the members started amplifying one another.
According to the Post, "When a woman made a key point, other women would repeat it, giving credit to its author. This forced the men in the room to recognize the contribution — and denied them the chance to claim the idea as their own."
Does this technique apply to men and women evenly in a business environment?
"In one of our studies, we varied the gender of the person amplifying and the person receiving the amplification in every possible combination," Meikle said. "We found essentially no gender difference, meaning it worked well regardless of who was receiving the amplification or providing it."
Meikle's team first designed a role-playing experiment featuring graduate students to test this overall concept.
"The person who we assigned to be the amplifier was pretty shy," he said. "Typically, shyness is not as strongly correlated with leadership in the way extraversion is. But the shy person started amplifying others, and it was amazing how quickly this amplifier assumed a leadership role just by acknowledging the contributions of others."
A native of Idaho, Meikle started at KU in July. He is the author of the 2014 memoir "Little Miss: A Father, His Daughter & Rocket Science," which chronicles the experience of teaching his 2-year-old daughter to read. He is also the creator of the podcast "Meikles & Dimes," where every episode is dedicated to the "simple, the practical and the underappreciated." He teaches courses in leadership and ethics at KU.
Meikle said, "What's cool about this finding is it can be used in the workplace. It can be used in your family. It can be used with your friends. Any time somebody says something that you think is worthwhile, it's just so easy to draw attention to that person by saying, 'Hey, I like that idea. I think we should consider it.'"