Entrepreneurship
The School of Business builds entrepreneurial competency and an innovation mindset among KU students through academic and outreach programs.
The hub for student entrepreneurs
Whether students want to launch a new venture, already have their own venture, or just have an interest in entrepreneurship, the KU School of Business is the destination for students wanting to develop their entrepreneurial skills.
Our entrepreneurship minor and certificate develop entrepreneurial competency and are open to KU students of every major.
Beyond the classroom, our co-curricular programs, such as The Catalyst, Jayhawk Consulting, and RedTire allow students to gain hands-on experience advancing their ventures, providing advising and consulting solutions to clients, and assisting retiring entrepreneurs in the Midwest with selling their businesses.
Entrepreneurship isn't limited to those with specific business ideas. It's a set of knowledge, skills and abilities that sparks innovation and inspires strategic thinking, transforming ideas into products or services that directly benefit society and our economy.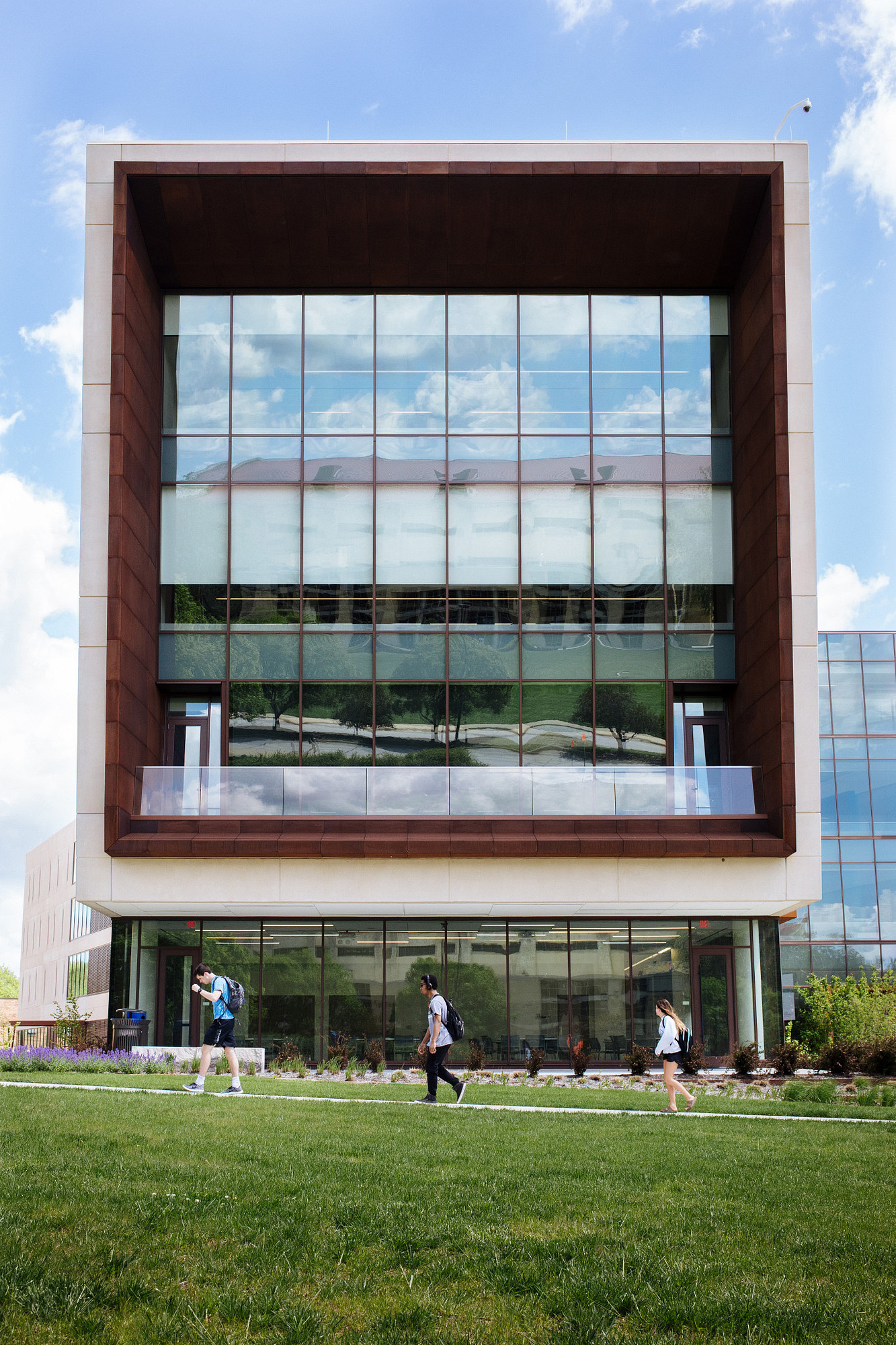 ---
---
---
Academic programs
Open to all undergraduate KU students beginning fall 2023, the certificate includes coursework designed to build foundational entrepreneurship skills, as well as participation in entrepreneurship co-curricular activities.

Open to all undergraduate KU students beginning fall 2023, the minor takes a deeper dive into developing entrepreneurial competency and strengthening your entrepreneurship knowledge.
---
---
---
Experiential learning and outreach
Jayhawk Consulting gives KU students the opportunity to gain hands-on learning while providing services to Kansas businesses. Working with a faculty advisor, students provide advisory and consulting services to clients from the Lawrence community and region.

The Catalyst encourages entrepreneurship through mentoring. It gives students the opportunities to work out ideas and business plans with input from industry mentors.

RedTire (Redefine your Retirement) is an economic development initiative designed to address the shuttering of viable small- and medium-sized Midwest businesses. As a program offering experiential learning opportunities to KU students, the service matches entrepreneurs with business owners looking to retire.