Visit us
---

Learn what it means to be a Business Jayhawk.
Interested in learning about the KU School of Business? Join us on campus for a tour of Capitol Federal Hall and get a glimpse at what it's like to be a Business Jayhawk. Prospective undergraduate students and families also can explore more about our school and programs using the resources below.
Register for a presentation and tour of the KU School of Business when you sign up for a campus visit at admissions.ku.edu/visit.
Please note: Select dates are not available for visits or appointments, and we do not offer visits or appointments during the weekend.
Group presentations and tours:
Tuesday, Sept. 5, through Thursday, Dec. 7

11 a.m., 1 p.m. and 3 p.m. Monday, Tuesday, Thursday and Friday
Registration is on a first-come, first-served basis.
No visits are offered on Wednesdays
No Visits are available:

Monday, Oct.16–Tuesday Oct. 17
Monday, Nov. 20–Friday Nov. 24.
Individual appointments:
Director of Undergraduate Recruitment Kathryn Silvers
See availability and schedule here
Assistant Director of Undergraduate Recruitment AnnMarie Growney
See availability and schedule here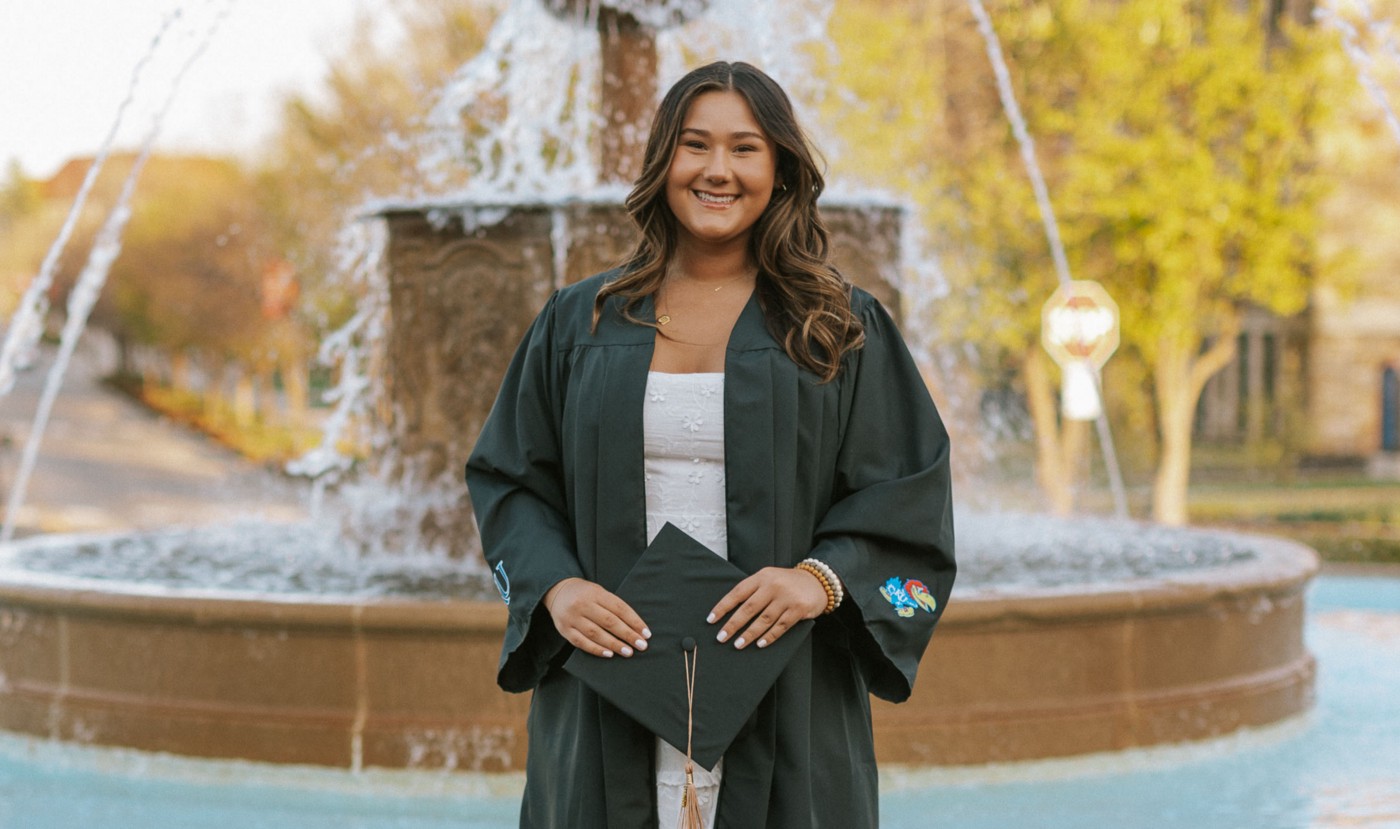 "They had some seniors and juniors from KU that came to my high school, and the biggest thing they told us was the sense of community that KU had; how when you're a Jayhawk, it's this community of people. You're part of something—and that's what I wanted.
---
Eduarda Brum
Spring 2022 supply chain management graduate
Tour Capitol Federal Hall
Explore the home of KU's School of Business in this short video tour led by undergraduate students in the business school.
Why consider the KU School of Business?
#38
Best public business school, U.S. News & World Report, 2024
89.75%
of 2021-22 undergraduates placed by time of preliminary report
20+
business student organizations and clubs
Explore the School of Business anytime
These online resources make it easy to learn more about the business school experience, from our state-of-the-art building to academic programs to student services.
Discover our majors
Watch students discuss how they chose their academic majors, what classes and faculty are like, and the study abroad and career opportunities they've discovered.
Connect with a Student Ambassador
Hear about the School of Business straight from the students who serve as our ambassadors.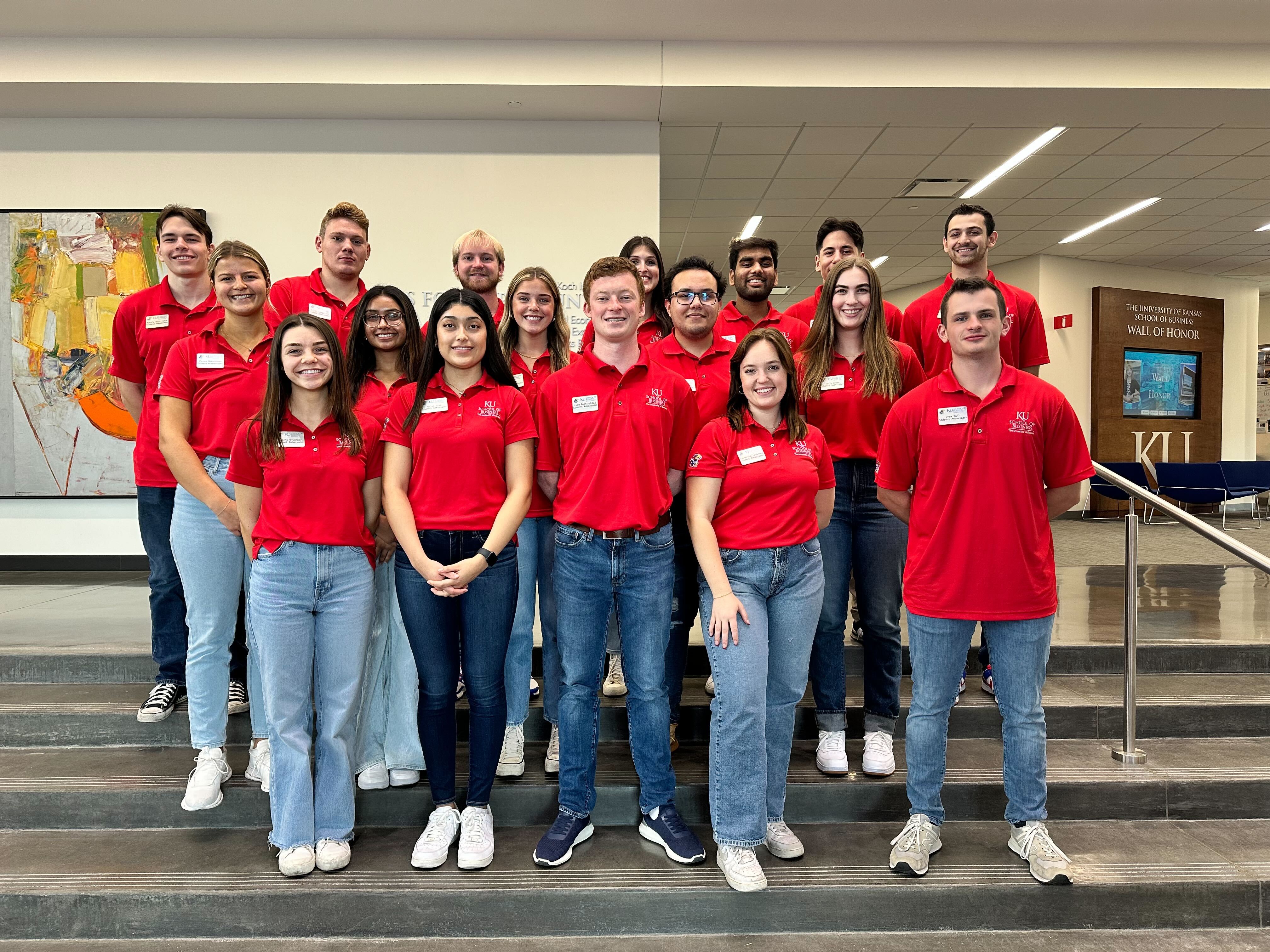 Read our viewbook
Learn about our majors, student enrichment programs, career opportunities and more.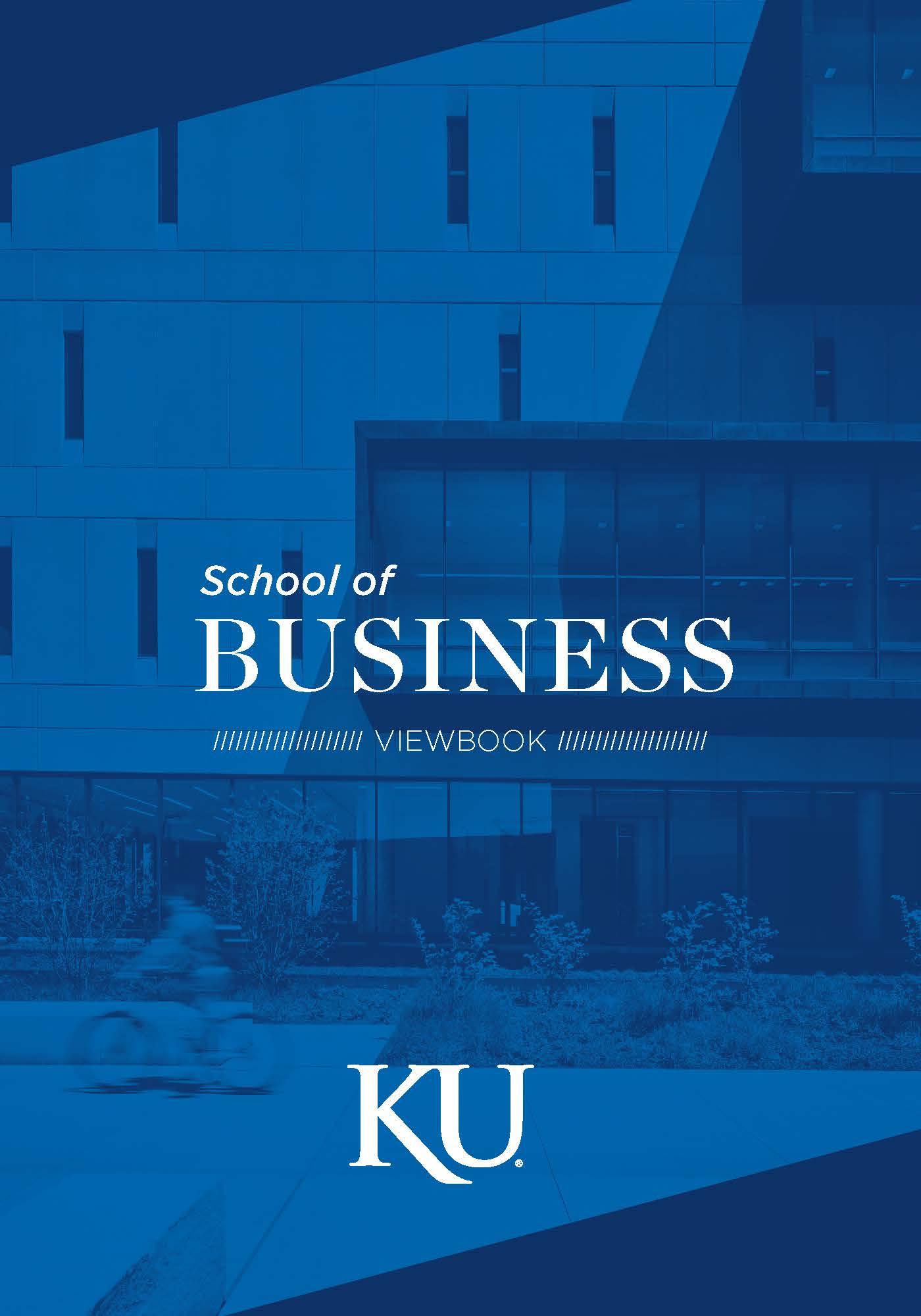 Check out School of Business stories
This collection gives prospective students a look at the Business Jayhawk experience, highlighting student and alumni stories as well as opportunities in and out of the classroom.