Doctor of Philosophy in Business
---
If you are intellectually curious, enjoy learning new things and generating new ideas, have an analytical mind for solving problems, and desire to work as a full-time, tenure-track faculty member at a business school, a doctoral degree in business is ideally suited for you.
---
---
---
Faculty and student collaboration
Professors Minyoung Kim and Chang Hoon Oh collaborated with Jukyeong Han, an assistant professor at McMaster University and Kim's former doctoral student at KU, on a paper to help managers answer whether multinational enterprises should repeatedly colocate with the same competitors across multiple countries or with diverse competitors with less repetition.

Professor Adi Masli​ co-wrote a study with Feng Guo of Iowa State University and Yijun Li of Erasmus University Rotterdam — who both earned doctorates in accounting from KU — that analyzes how integral information technology is to maintaining innovation at companies.
Faculty member Patrick Downes worked with doctoral student Sareum "Ella" Lee on a study about the practice of scheduling shift workers into times and places to conduct their work.

Faculty members Adi Masli and Felix Meschke and professor emeritus Jim Guthrie worked with then-doctoral candidate Minjie Huang on this study about how workplace environment influences outcomes of an audit.
Faculty and current students
The school has a highly motivated and qualified cadre of professors with interdisciplinary research orientation. Most of our faculty have Ph.D.'s from the top U.S. research universities. Some of our graduates have been placed at leading business schools.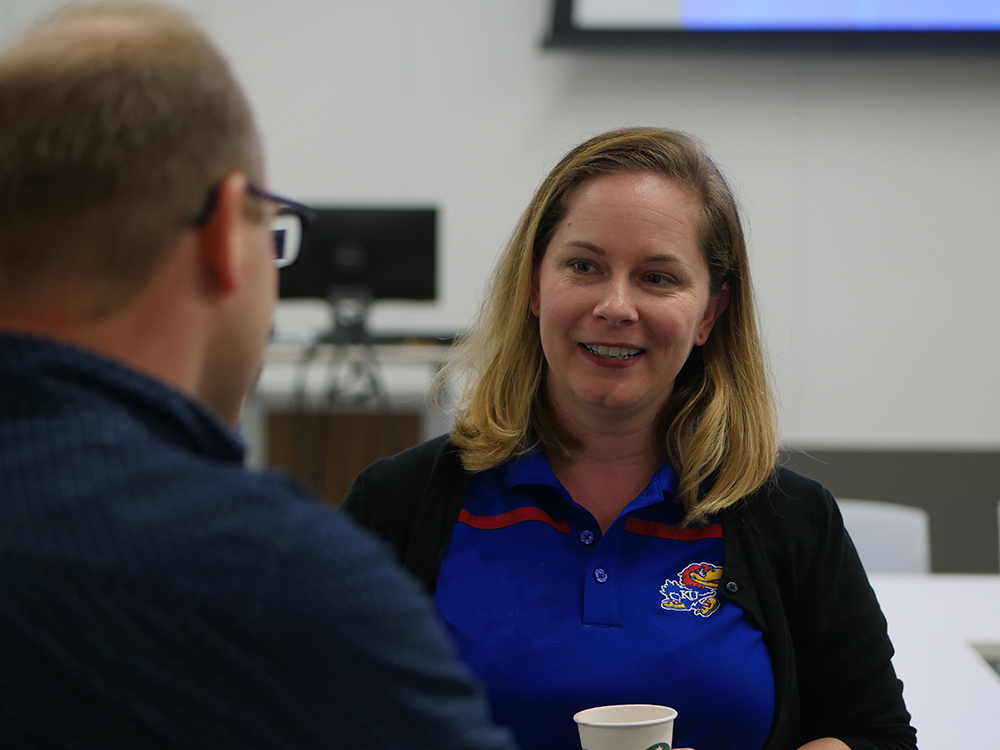 Support
In addition to full tuition and fee payment, all Ph.D. students are supported via research or teaching assistantships or fellowships. Subsidized health insurance is available through the university. Learn more about funding opportunities.
KU's main campus in Lawrence occupies 1,000 acres on and around historic Mount Oread. Lawrence is a vibrant community of more than 80,000 people located in the forested hills of eastern Kansas. Learn more about life at KU.
The School of Business requires that all students conduct themselves in an ethical manner. This dedication to ethical behavior is an integral part of the student experience. Learn more about our honor code.