Ahreum Maeng
---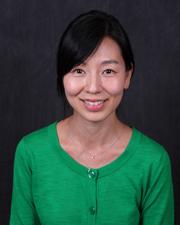 Marketing and Business Law academic area
Contact Info
Capitol Federal Hall, Room 2183
Lawrence

---
Biography
—
Ahreum Maeng is an associate professor of marketing at the KU School of Business.
Her research is in the area social cognition and social perception with specific emphasis on the role of adaptive psychological mechanisms, especially emotion and motivation, playing in social contexts in shaping judgment and decision-making. She examines a wide range of social phenomena from individuals' face perceptions to social crowding to answer questions about how consumer decisions are influenced by these social contexts.
Maeng's work has published at top marketing and psychology journals including the Journal of Consumer Research, the Journal of Marketing Research, and the Journal of Experimental Social Psychology, and has been featured in a variety of media outlets including The Wall Street Journal and Science Daily. She has intensive work experience at the world's top-notch advertising agencies including TBWA and Dentsu, Young & Rubicam.
Education
—
Ph.D. in Marketing, University of Wisconsin, Madison
M.S. in Marketing, University of Alabama
MBA in (Concentration in Marketing), Hanyang University, South Korea
B.A. in Advertising and Public Relations, Hanyang University, South Korea
Research
—
Research interests:
Social Cognition
Social Perception
Motivation and Emotion
Crowding
Threat
Dominance
Power
Status
Social Class
Risk Perception
Selected Publications
—
Maeng, A. (2017). Gaining Power through Dominant Looking Products: The Influence of Social Inequality on Consumption Behavior. Perspectives on Indian Consumer Behavior. Oxford University Press.
Maeng, A. (2015). Dominant Designs: The Effect of Product Face-Ratio on Perceived Product Dominance and Consumer Preferences. Psychology of Design: Creating Consumer Desire.