Cynthia Steutermann
---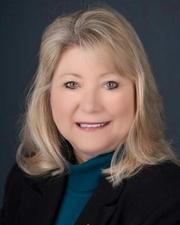 BBA Program Director
Assistant Area Director, Management and Entrepreneurship
Assistant Teaching Professor
Management and Entrepreneurship academic area
Contact Info
Capitol Federal Hall, Room 3103
Lawrence

---
Education
—
Ph.D., Saint Louis University, 2014
MBA, University of Kansas, 1997
B.A., Ottawa University, 1992
Research
—
My research and creative work has focused upon management and leadership to include ethical standards as well as project management. For instance, my dissertation examined cultural orientation and its influence upon academic misconduct in an AACSB accredited Business School.
My creative and research interests also include project management curriculum. I completed a project management textbook which is currently provided at no cost to students in the project management courses I teach at KU.
Research interests:
leadership
cultural orientation
ethical standards
Teaching
—
As the Assistant Area Director, I am responsible for oversight of all instructional activities for the Management area, which includes course/instructor scheduling for academic offerings for each semester. I am also responsible for supporting the Area Director for special projects.
As an Assistant Teaching Professor, I am responsible for utilizing my professional business and training expertise, to develop curriculum and instruct several graduate and undergraduate courses at the Lawrence and Edwards campuses.
Teaching interests:
leaadership
project management
online
large section
business minor
undergraduate
graduate
Selected Publications
—
(2016). Project Management:  A Systematic Approach for Successful Implementation (Issue 1st) [Books]. Lulu Press.
(2015). An Examination of a Midwestern AACSB Accredited Business School:  Does Cultural Orientation Influence Student Academic Misconduct? [Other].