Haley Carpenter
---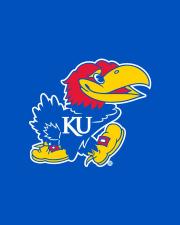 Master of Accounting program
Contact Info
Capitol Federal Hall, Room 4155

---
Biography
—
Haley Carpenter was raised in Lawrence, Kansas, and attended college at Fort Hays State University for graphic design. She previously worked at a handful of retail, clerical and freelance design positions before joining the Master of Accounting team as their dedicated administrative associate. In addition to overseeing departmental correspondence and providing administrative support, she also assists with admissions processing, event coordination, and managing the MAcc lounge. Carpenter uses her knowledge of design and composition to create eye-catching promotional material for MAcc program events and brings almost 10 years of customer service experience to her role to better assist students, staff and faculty. 
Carpenter resides in Lawrence with her partner where they are surrounded by an assortment of plants, a sizeable graphic novel collection, and a very opinionated Lynx Point Siamese cat named Holly. 
Her favorite part about her job is interacting with and helping students, especially those from diverse populations. (She also says that working in a building with a curated art collection like the KU School of Business Art Collection is also bonus.)
Fun fact: Carpenter has visited well over 50 national and state parks and has hiked over the Continental Divide.