Ian Adkins
---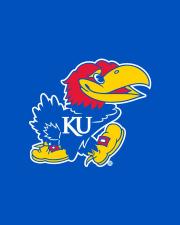 International Programs Coordinator
He/Him/His
Contact Info
Capitol Federal Hall, Room 1030P
Lawrence

---
Biography
—
With Lawrence, Kansas, as his hometown, Ian Adkins has been familiar with KU since his childhood. After spending a few years working in various position in the U.S., he ventured to South Korea to teach English, initially planning to stay two years. However, he fell in love with the country and decided to stay 10. Adkins taught at a variety of academic levels in Korea, including middle and high school. For three years, he served as an EFL instructor at Gyeongsang National University, where he taught conversational English classes, as well as specialized ESP classes for students of aerospace engineering, nursing, and political science.
Interests and hobbies
Sports have always been a passion of Adkins', especially Korean baseball (particularly the Lotte Giants) and all things related to the Jayhawks. In addition to sports, he also enjoys a range of other hobbies, such as playing Dungeons & Dragons, attending live concerts, going on long hikes, and exploring new countries. Some of his most memorable experiences include watching sumo wrestling in Tokyo, taking a scenic bike tour through Da Lat, Vietnam, and attending the Pyeongchang Winter Olympics in South Korea. Adkins is constantly on the lookout for his next adventure.
Education
—
M.A.S. in TESOL and Assessment, Missouri Western State University
B.M.E., Valparaiso University