Professor reappointed editor at The Accounting Review
---
Chan Li, C.A. Scupin Professor at the University of Kansas School of Business, will serve a second term as an editor for The Accounting Review, the premier journal for accounting research.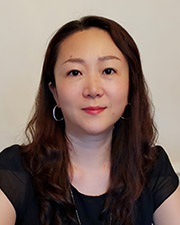 Li will begin her next three-year term in June. Her first term began in July 2020, which marked the third Accounting Review editorial rotation in recent years for School of Business faculty. Fellow KU accounting faculty who have previously served as Accounting Review editors include Larry D. Horner/KPMG Professor Mike Wilkins and distinguished professor emeritus Michael Ettredge.
Li received her doctorate in accounting from the KU School of Business, with Ettredge serving as her doctoral advisor. She was a professor at the University of Pittsburgh before joining the KU faculty in fall 2019.
She also serves as an editor at the Auditing: A Journal of Practice and Theory and on the editorial board of Contemporary Accounting Research. Li's primary research interest is in archival auditing, particularly in the economic consequences of auditing, the effects of regulation on the audit environment, auditor judgment, and audit quality.
She has published more than 30 articles in leading academic journals, including The Accounting Review, Journal of Accounting Research, Journal of Accounting and Economics, Contemporary Accounting Research, Accounting, Organizations and Society, Review of Accounting Studies, Auditing: A Journal of Practice and Theory, and more. Li's work has been cited by the Securities and Exchange Commission, the Public Company Accounting Oversight Board, The New York Times, Financial Times, and The Wall Street Journal.