School of Business honors KC business leaders with Distinguished Alumni Award
---
LAWRENCE — The University of Kansas School of Business will honor business leaders Peter and Veronica Mallouk with its Distinguished Alumni Award this year.
The Mallouks will receive the award for their dedication to business excellence, community service and commitment to KU on Oct. 21 during a private reception.
Peter Mallouk is the president of Creative Planning and affiliated companies. Creative Planning provides wealth management services to high-net-worth clients, managing more than $90 billion for clients in all 50 states and abroad. The company has been featured by Barron's, CNBC and The New York Times, among other media outlets.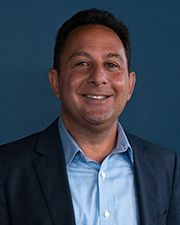 Peter Mallouk graduated from KU in 1993 with four majors, including degrees in business administration and in economics. He earned his law degree and MBA from KU in 1996 and has also earned certified financial planner designation. He has been recognized by Barron's as one of the "Top 100 Independent Financial Advisors in America" for three consecutive years, and he has been named among Worth magazine's "Power 100," which features powerful men and women working in global finance. In 2017, he was named a recipient of the Ernst & Young Entrepreneur of the Year Award.
Additionally, Peter Mallouk is a founder, executive board member and former chairman of the Kansas City Children's Assistance Network (KC CAN!), an organization dedicated to improving the quality of life of children in Kansas City. He also is the founder and an executive board member of Pathway Financial Education, which provides teenagers, adults and business owners in under-resourced communities with actionable financial education. He has served on the boards of Pathway to Hope, the American Stroke Foundation, St. Michael's Finance Council and Kansas City Hospice.
Veronica Mallouk works on the finance team of Creative Planning and served as chief financial officer from 2015 to 2020. She graduated from KU with a degree in business administration in 1995, earning highest distinction. She worked as a project manager for a large professional services company before joining Creative Planning.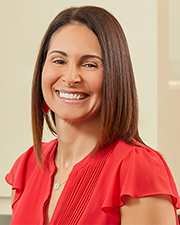 Veronica Mallouk also is active in the Kansas City community, volunteering in her church and in schools, as well as with her son's fraternity. She is a member of the National Charity League and, along with her husband, is a founder and board member of KC CAN!. Veronica Mallouk has served as the honorary chairperson for Forks and Corks, a Harvesters food bank fundraising event, as well as for charities Variety KC and Giving the Basics. She and her husband were chairs of the 2020 Divine Winefest event benefiting KU's St. Lawrence Catholic Center.
Peter and Veronica Mallouk have received the Giving the Basics Human Dignity Award for their contributions toward helping struggling adults and children meet basic needs as well as the Variety Presidential Citation Award for their work supporting children with developmental disabilities.
The School of Business established the Distinguished Alumni Award in 1998 to honor outstanding graduates. To date, 63 alumni have been recognized with the award. Previous recipients include businessman and investor David Booth, entrepreneur Tim Barton, recent Federal Reserve Bank of Dallas president and CEO Rob Kaplan, and Cerner Corp. co-founder Cliff Illig.
Award recipients are chosen from the nominations of other alumni and the Dean's Advisory Board. Candidates are selected on the basis of their business success and service to their communities and to KU.