Jun Ho Lee
---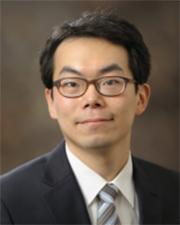 Management and Entrepreneurship academic area
Contact Info
Capitol Federal Hall, Room 3106
Lawrence

---
Education
—
Ph.D., University of Illinois at Urbana-Champaign
M.S. in Human Resource and Labor Relations, University of Illinois at Urbana-Champaign
B.B.A., Korea University, Seoul, Korea
Research
—
Research interests:
Corporate Governance
Ownership Structure
Boards of Directors
Top Management Teams
Media
Teaching
—
Teaching interests:
Strategic Management
International Business
Organizational Theory
Corporation Governance
Selected Publications
—
Aguilera, R. V., Desender, K., Lopez-Puertas Lamy, M., & Lee, J. H. (2017). The Governance Impact of a Changing Investor Landscape [Journal Articles]. Journal of International Business Studies, 48(2), 195–221.
Aguilera, R. V., Desender, K., Bednar, M. K., & Lee, J. H. (2015). Connecting the Dots: Bringing External Corporate Governance into the Corporate Governance Puzzle [Journal Articles]. Academy of Management Annals, 9(1), 483–573.
Aguilera, R. V., Kabbach-Castro, L. R., Lee, J. H., & You, J. (2012). Corporate Governance in Emerging Markets [Book Chapters]. In Capitalisms and Capitalism in the 21st Century (pp. 319–344). Oxford University Press.