Melissa H. Birch
---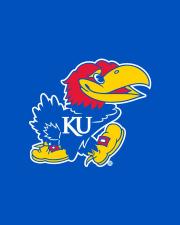 Associate Professor
Executive Director, Institute of International and Global Engagement
Management and Entrepreneurship academic area
KU Institute of International and Global Engagement
Contact Info
Capitol Federal Hall, Room 3124
Lawrence

---
Education
—
Ph.D., University of Illinois
M.S., University of Illinois
B.S., New College
Research
—
Research interests:
International business strategy in Latin America
trade and regional integration
public sector management
microfinance
Teaching
—
Undergraduate courses: Business, Culture and Society in Latin America; Business in Latin America; Corporate Strategy; International Business Graduate Courses: Business and the Political Economy I and II, Management Challenges of Developing Countries, Managing International Business, Global Business Economics (macroeconomics for business), International Business, Business in Latin America, Global Research Integrative Projects, Global Business Projects, Model OAS, MBA study abroad courses in Brazil and Mexico. Designed undergraduate and graduate international business curricula, including a rigorous undergraduate international business certificate program (with a foundation in foreign language proficiency and area studies and a capstone study-abroad experience) and joint-degree graduate programs (MBA/MA) with Latin American, East Asian, and Russian and Eastern European Studies, as well as a dual-degree program with ESC-Clermont (France). Presented to the National Academy of Sciences on international business education. Provided committee testimony to the Kansas legislature on the impact of international business on the Kansas economy. Obtained almost $4 million in competitive Federal funding for international business program development. Actively participated in University efforts that were successful in attracting funding from private donors for international education initiatives.
Teaching interests:
International business
Latin America